End of 2021/22 Year Newsletter
Dear Parents,
As we reach the end of the year, I wanted to share some celebratory news.
We always try and work in partnership with you, and the children always reflect how successful we are.
I am very proud to inform you that our end of Year 2 and Year 6 results were fantastic this year. Teachers across the school have continually adapted their teaching to help your children catch up with any gaps and make sure they get back on 'track' after the last few disruptive years. You as parents were there during 'lockdowns' encouraging and supporting your children at home, and now have made sure they come to school regularly and complete their homework.
Our results at the end of Year 2 are similar to pre-Covid results, and our Year 6 results have placed us as one of the best in Leicester city this year.
A huge congratulations to us all, children, parents and staff!
Have a lovely summer holiday, and enjoy the heatwave heading our way. Remember if you need help over the holidays, the last newsletter had lots of useful numbers.
With regards,
Ms Gita
Year 6 - Shenton Awards 2022
The pupils in year 6 have worked incredibly hard this year. We are very proud of each and every single one of them. Naeem Brisco, a local business man and charity supporter, joined us to inspire the pupils during the Awards Ceremony held on Thursday. We wish all of our Year 6 leavers a bright and happy future.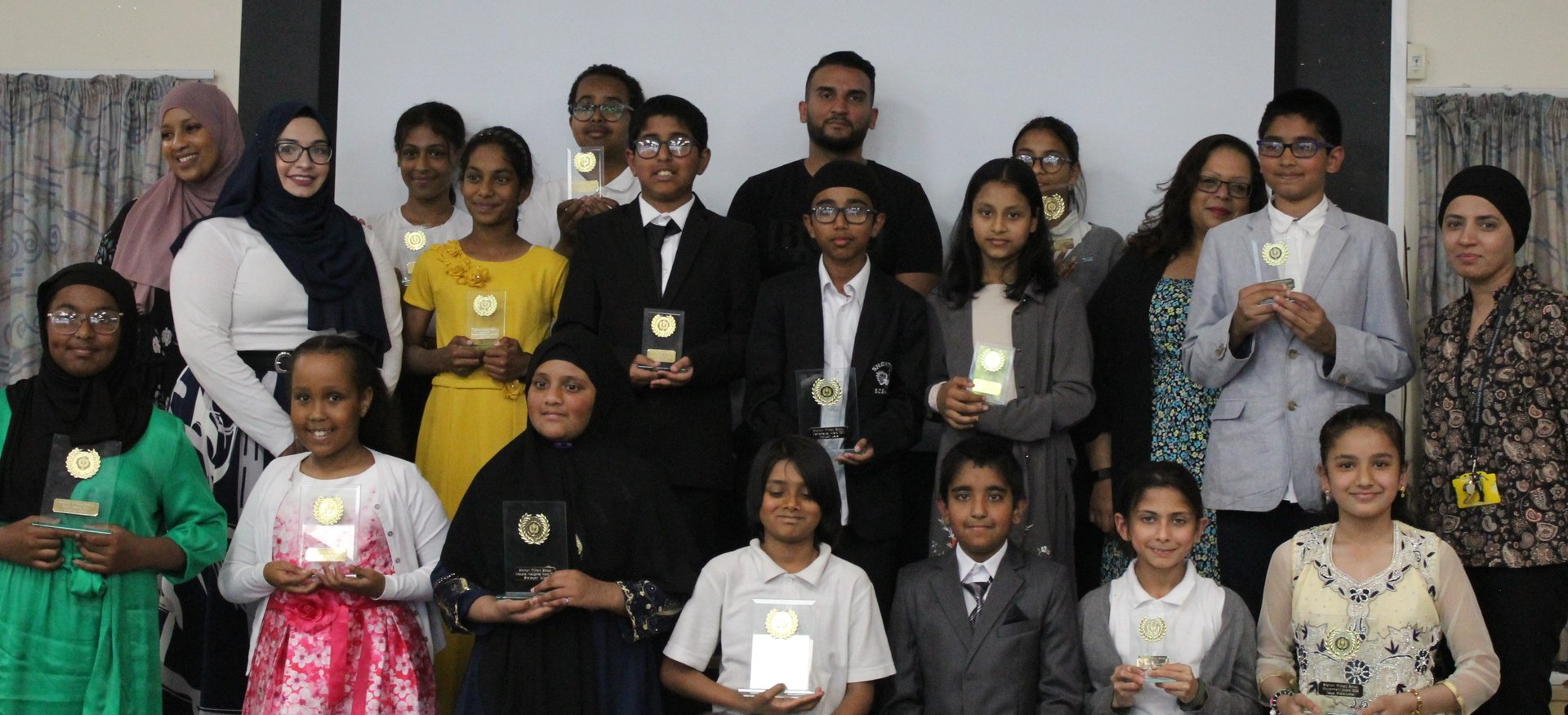 School Uniform
Uniform is an important part of a school's identity. It reinforces who we are as a community and helps allow students to feel pride in their school.
From next academic year we will be asking you to purchase maroon jumpers or cardigans as part of the uniform, we are phasing grey out as a school colour. If you are purchasing new uniform please ensure you only buy maroon jumpers or cardigans.
Year 4 DT Project
Year 4 have had fun discovering how to make air powered cars in DT. As young designers, they were tasked to find an environmentally friendly way of powering a vehicle for the furthest distance.
The children worked ever so hard, discovering all the trials and tribulations that good designers have to go through to perfect their products. After much planning, testing, rethinking, head scratching, light bulb moments and redesigning ... the children all succeeded in creating super vehicles. Well done all of Year 4, as we can learn from your hard work in preparation for when we repeat the topic next year.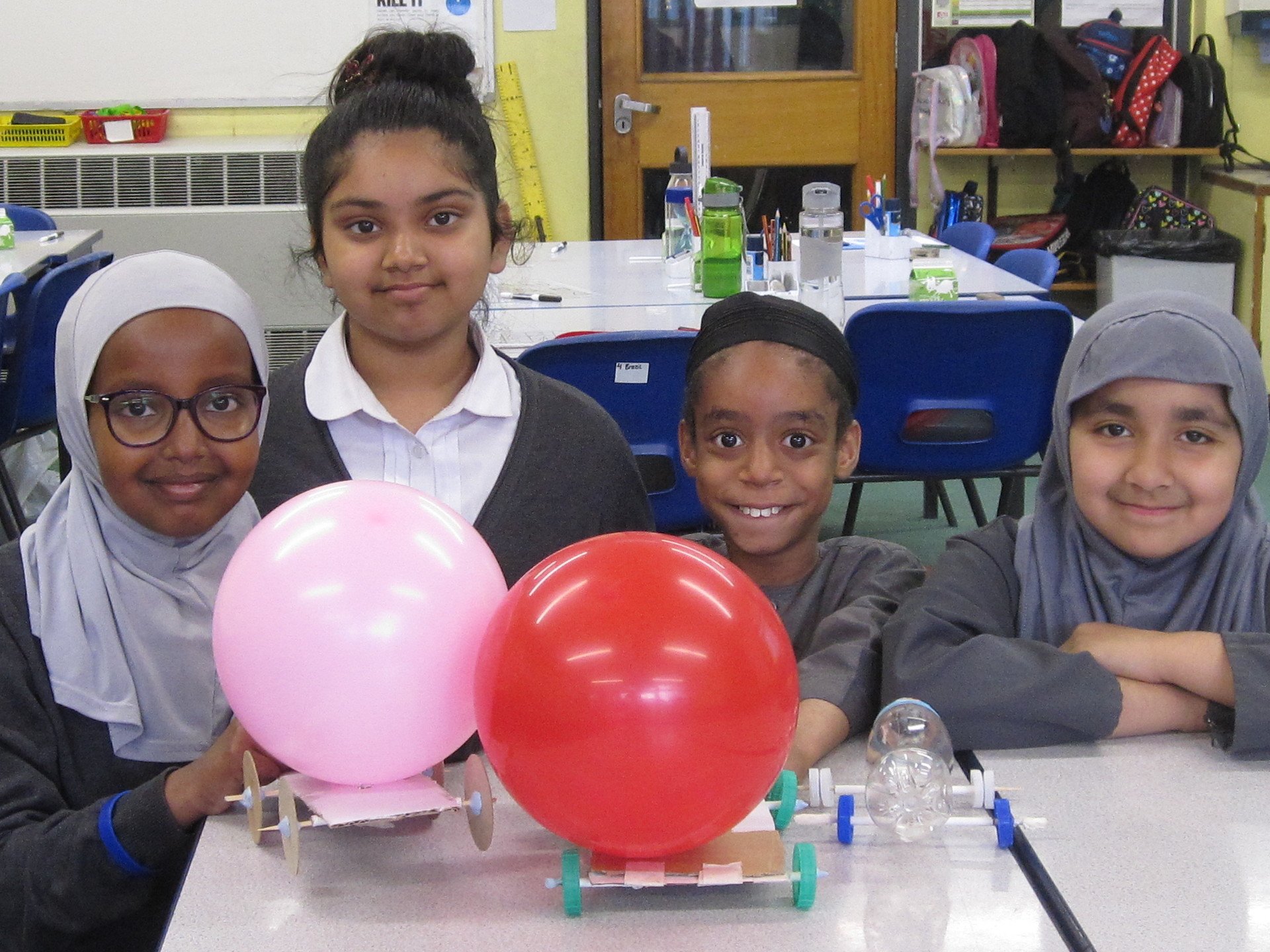 Subject

Shenton Primary 2022

National

Reading SATs

90%

74%

Writing

(Teacher Assessment)

81%

69%

Maths SATs

95%

71%

Grammar, Punctuation and Spelling SATs

90%

72%
Shenton Award Winners 2022
Shenton Primary School

Sports Award 2022

Pranav Ganesh

Shenton Primary School

Runners Up Sports Award 2022

Nora Ahmed

Shenton Primary School

Linguistic Award 2022

Khadhija Farah

Shenton Primary School

Runners Up Linguistic Award 2022

Aayan Shaik

Shenton Primary School

Mathematics Award 2022

Mohiudin Jalla

Shenton Primary School

Runners Up Mathematics Award 2022

Muhammad Sarang

Shenton Primary School

Art, D & T Award 2022

Hetvi Nareshbhai

Shenton Primary School

Runners Up Art, D & T Award 2022

Fiyoni Prabath

Shenton Primary School

Music Award 2022

Khadijah Yusuf

Shenton Primary School

Runners Up Music Award 2022

Hasan Cacaria

Shenton Primary School

Emotional Intelligence Award 2022

Shafeeqah Tailor

Shenton Primary School

Runners Up Emotional Intelligence Award 2022

Sidra Shaik

Shenton Primary School

Personal Achievement Award 2022

Anish Mahendra

Shenton Primary School

Runners Up Personal Achievement Award 2022

Sumaya Latifah

Shenton Primary School

Environment Award 2022

Navya Bharatkumar

Shenton Primary School

Runners Up Environment Award 2022

Abdirahman Saleeman