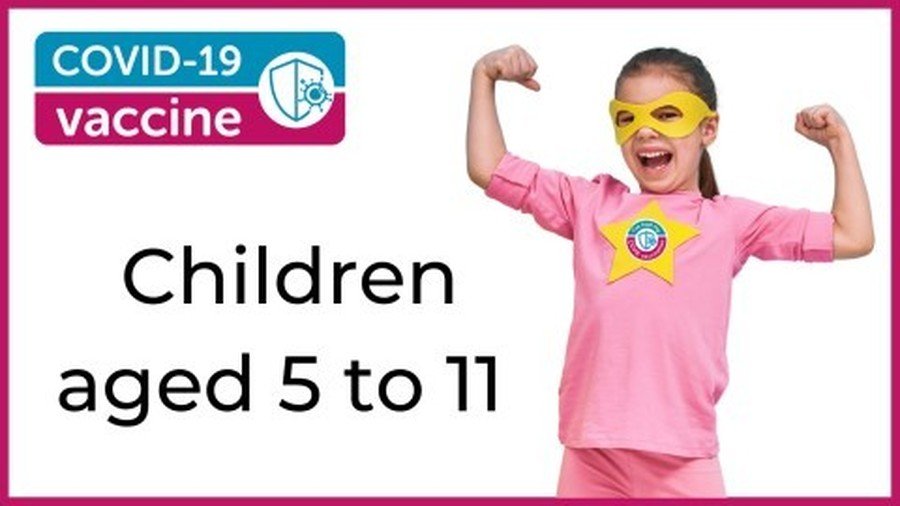 5-11 COVID Vaccination service
Dear Parents/Carers,
My name is Onaiza Daud I am the vaccination clinic co-ordinator at Vision Pharmacy, Leicester.
Since October 2021 Vis​ion Pharmacy have been pioneering the COVID Booster vaccination for our community, since then we have been supporting the NHS England in hosting many pop-up clinics across the county and the city, our team of trained nurses and pharmacists have been visiting various schools and offering the COVID vaccinations.
As of 4th April 2022, NHSE have clinically approved COVID vaccinations for 5–11-year-olds, this will be the biggest and most successful vaccination drivee in the National Health Service History as we move towards the next phase.
5 million children in this age group are eligible for 2 doses of the vaccine.
The JCVI has advised that all children aged between 5 to 11 will be offered two 10 microgram doses, a third of the strength given to all over the age of 12, of the Pfizer-BioNTech COVID-19 vaccine (Comirnaty®) with an interval of at least 12 weeks between doses (or 8 weeks for children who have medical conditions that put them at increased risk from COVID-19 or who live with someone with a weakened immune system.)
As the Easter Holidays are around the corner for many schools, we would like to take this opportunity to inform you of our COVID Clinics held especially to children from the ages 5-11 years old, parents/guardians are able to book their child's vaccinations during the easter holiday booking information is available online or you can simply walk into Vision Pharmacy no appointment necessary.
Please find opening times below for the Easter Holiday:
Monday to Friday - 9:30am to 6pm
Saturday - 9:30am to 3pm
Sunday - 12pm to 3pm
These times include Good Friday and Easter Monday.
Many Thanks
Onaiza Daud
Pre-Reg Pharmacy Technician
Vaccination Clinic Coordinator
07821977177